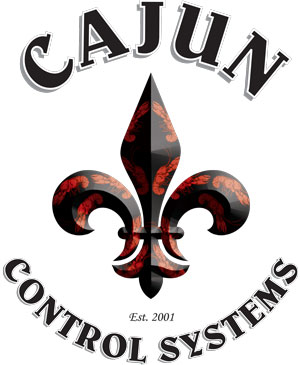 CAJUN is the fastest growing turn-key solution provider in the water-treatment business. Our team has a combined experience of over 100 years in design, engineering, fabrication, and field service solutions. We are a major distributor of the leading water treatment analyzers, pumps, and controls. All of our skids are custom designed and are fabricated in a 20,000-square-foot fabrication facility located in Baton Rouge, Louisiana.
Our team of highly trained field service representatives provides our customers with all their field service needs including:
Cajun Controls designs and builds custom water treatment equipment.
Routine field sampling, testing, and reporting
Cleaning and calibration of control equipment
Preventative maintenance and equipment repairs
Maintenance and repair of water treatment equipment.
Field project services (heat exchanger monitoring, efficiency studies, etc.)
Water analytical services.
We provide 24/7 monitoring of our customers' systems and are available to respond 365 days a year for emergency calls.
Partnering with Cajun Control Systems provides long-term benefits:
Control capital costs
Increase efficiency
Reduce labor costs
Start new projects quickly
Focus on your core business
Reduce risk and improve safety
Cajun Control Systems, LLC
[powr-form-builder id=Cajun-Control]
©2018 Cajun Control Systems, LLC.